Ecstatic Flow

A night of embodied movement and dance 
WHEN: TBC
TIME : 7:00 pm – 9:00 pm
Guided by Indi Purnell
INVESTMENT: $40
$32 for Unlimited Members (this includes direct-debit memberships and upfront memberships 3 months and more)
Limited to 12 movers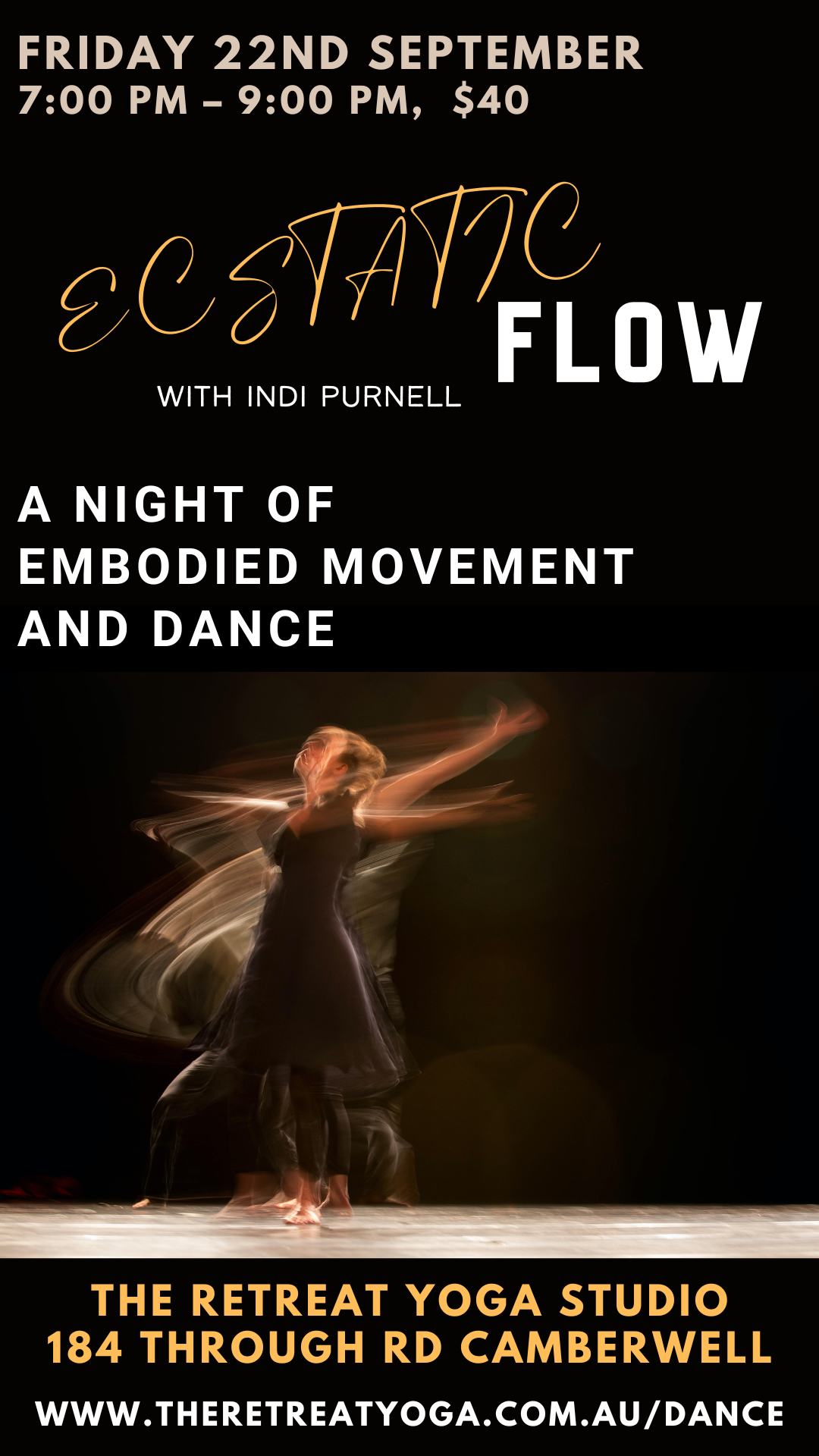 ECSTATIC FLOW
with Indi
In this two hour workshop, you will be facilitated by Indi through an extended journey of grounding, moving meditation and expression. This will encompass a blend of embodied movement practices inspired by yoga, somatics, as well as more creative/organic/ecstatic dance forms.
If you wish to delve deeper into an embodied movement/dance practice, and are looking for a safe community space to do it in, then this might be exactly what you're looking for!
Everyone is welcome – no yoga or dance experience required. Just the courage to show up, and an openness to the likeliness of looking silly (together) as we explore new ways of body and being.
Date : TBC
Time : 7:00 pm – 9:00 pm

Investment : $40
$32 for Unlimited Members (this includes direct-debit memberships and upfront memberships 3 months and more)
Limited to 12 movers.
All welcome.
No yoga or dance experience necessary.