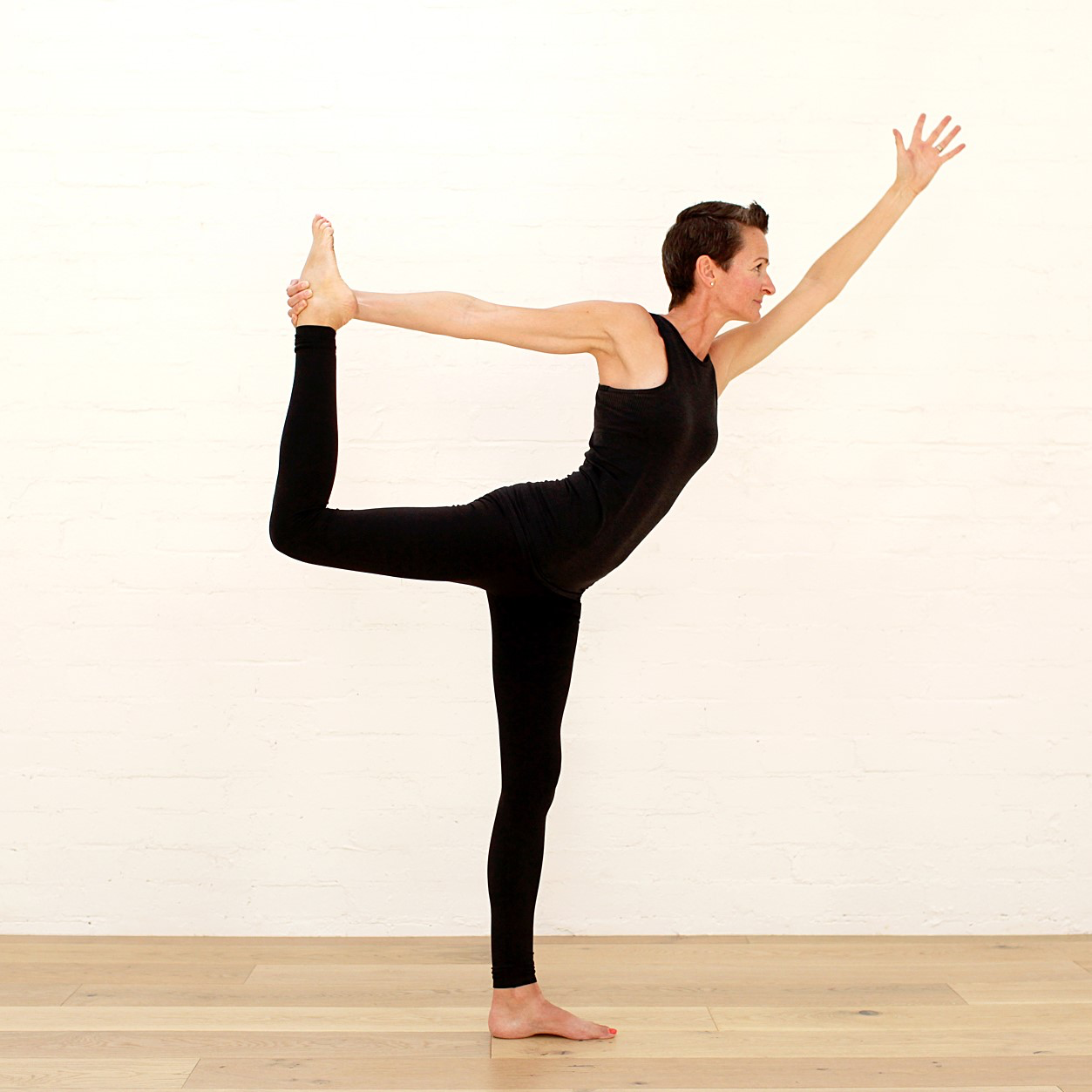 Pru
Bringing 'The Retreat' to life has been a labour of love and a dream come true for owner and teacher Pru.
A passionate Yogi, Pru wanted to create a special place where the local community could come together to share, experience and benefit from the magic of yoga… a warm and inviting sanctuary within to help each student discover and explore their own personal 'Sanctuary Within'.
Pru can't wait to share the magic of Yoga with you in her fun yet powerful alignment-focused flows and her blissful self-connecting Yin sessions.
Nadege
Nadege discovered Buddhist meditation as a teenager and took her first Hatha Yoga class 14 years ago. Experiencing deep peace and a connection with something greater resulted in a practice that has been part of her life ever since.
She enjoys the mental and physical strength and flexibility entwined within yoga, and cherishes its self-discovery possibilities. Her realisation that the challenges faced on the mat were actually the lessons she needed to apply to her daily life was a game changer.
Nadege honours a safe and welcoming space for her students to slow down, let go and simply be. Her gentle and compassionate style encourages students to turn within to tap into their inner wisdom. Nadege's classes are nurturing and an invitation to explore your inner space to connect with your soul.
Nadege has a background in Foreign Language Education and is trained in Hatha Yoga and Ashtanga Vinyasa. After suffering a back injury, she was guided to explore slower and more supportive practices and went on to study formally Yin and Supported Restorative Yoga. She is also a Mindfulness Meditation Teacher and an Intuitive Life Coach.
Nigel
Years spent suffering with chronic back pain, acquired from an early obsession with body building combined with the physical strain of working in his family's orchard, eventually forced Nigel to seek out alternative solutions.
This prompted Nigel to view life from a different perspective leading to interest in metaphysics, meditation and Yoga philosophy. After a lot of soul searching and plenty of reading a chain reaction had begun which started to affect other areas of his life including giving up drinking, becoming vegetarian and even switching up careers from real estate into something more aligned with his soul's purpose. Discovering the holistic benefits and healing properties of daily yoga, has ultimately led Nigel to becoming a yoga teacher and to support others on their own journey of self-discovery.
Ling
Ling's yoga classes are particularly grounding. Her approach is to empower personal practice, making deep connections and coming to yoga with enjoyment from the heart.
Ling teaches intuitively and adapts various styles to suit the students and energy at the present moment. Movements are deliberate, mindful and pulsate with subtle refinement.
She weaves life lessons and stories into yoga practice and is known to be cheeky yet nurturing. At present, her biggest yoga teacher is life with a toddler (!).
Ling teaches because she loves sharing what she loves.
Eleanor
I'm an earlybird (first out of bed and firstborn), an elephant (I don't often forget) and have expected the unexpected (twins didn't run in my family but they do now). I've down dogged as a teenager, as a corporate marketer, with babies on board and in the world, as a student (still) and as a teacher. I am amazed by our bodies in all their shapes and variations.
Yoga is when I get un-busy, it's where I reboot, it's a quietness and a sense of space for me. Bare feet on boards, Sanskrit sounds, that first deeper breath as you move out of Savasana… Yoga feels like a big breath out.
I love to explore sensation, to find space and to play with what's possible – on and off the mat.
Sasha
I began my yoga journey over 20 years ago, at a small gym in the Melbourne suburbs. Continuing to dabble in and out of the practice whilst living and working overseas in London for 10 years, it was only upon return to Melbourne in 2009 that I found a true connection.
My passion for yoga comes from a unique place of self-healing. Having been immersed in the corporate world for a decade and a half, the daily practice of asana helped immensely in my recovery from a serious stress related illness. It was this experience and my regular teacher/mentor at the time that encouraged me to complete a 200hr yoga teacher training, so I could delve deeper and share my discovery with others.
Since completing my first teacher training over 5 years ago with YogaWorks in Dubai, I have also completed a 150hr Post Grad, numerous workshops & trainings, and 2 anatomy and fascia immersions based around Yoga Tune Up®.
I teach yoga part-time in Melbourne, and "off the mat" work as a full-time Session Coach with a company called OsteoStrong. I also love to share my passion for health & wellbeing, and at the beginning of 2018 finished a 1-year Wellness Coaching course with the Institute of Integrative Nutrition (IIN). I now integrate a more holistic wellbeing approach when working with any of my clients, be it in teaching or coaching. I am a dog & nature lover, sun-worshipper, and love to stay active.
What to expect from a class with me:
With a clear focus on good alignment, anatomy and building strength, my teaching incorporates slow mindful & dynamic movement, which should feel good and right in your body. I am also known to add functional movements, focusing on strengthening and conditioning, into my sequences. Expect to feel nurtured in my classes, but also encouraged to go beyond your expectations, all whilst feeling safe and having fun.
ALIDA
Having practiced Yoga for many years experiencing its many and varied benefits, Alida embarked on a Teacher Training course and life has never been the same. Coming from a corporate background, running her own business, a family with three teenage children, she lives and breathes yoga, mindfulness and loves to share the holistic benefits of yoga, meditation and mindfulness with those around her. Always continuing her enthusiasm with ongoing education and professional development, she has studied with many inspiring teachers in styles including Vinyasa, Yin and Hatha. Alida believes no one is immune to the gifts Yoga has to offer and she teaches from the heart, practicing unconditional love, acceptance and inner strength in us all.
Peter
Peter Cohen is a direct senior-assistant to Heart of Yoga founder and world-renowned teacher Mark Whitwell. Loved for his weaving of inspirational and accessible yoga philosophy into flowing classes, Peter encourages intimate breathing and deep poetic movement as an embrace of life. Senior accredited in 3 yoga lineages over two decades, Peter is also a Reiki Master and certified Feldenkrais movement specialist.
Peter teaches the ancient breath-guided practices of yoga he calls "Hatha Flow Yoga". The practice has it's roots in Tibetan Yoga; in the Yoga of T. Krishnamacharya (the forefather of both Ashtanga and Iyengar Yoga); and in the work of U.G. Krishnamurti. Integrating principles of emotional giving and receiving to create a nourishing journey into passion and authenticity, the practice culminates in a deeply surrendered vibrant feeling, suitable for meditation and surrendering into stillness.
Peter imbibed yoga, meditation and astral projection from a young age, beginning his yoga journey in India and then becoming inspired with Kundalini Yoga. He then lived at Odiyana Buddhist centre in Melbourne for many years where he was taught traditional Tibetan Yoga by Lama Urgyen Yeshe Ozer after demonstrating a strong commitment to the traditional Tantra. He subsequently studied for 7 years with Nicky Knoff (Australia's senior-most Iyengar teacher) and became the first male senior-certified Knoff Yoga Teacher — incorporating both advanced Ashtanga Vinyasa and Iyengar styles of Yoga.
Peter has mentored and trained yoga teachers for over a decade in the traditional ways of Hatha Yoga breathing and meditation. Peter has assisted international teacher training retreats since 2010 with Mark Whitwell and previously assisted trainings with Duncan Wong, Nicky Knoff, Twee Merrigan, and Sam Weinstein in Australia, Bali and Fiji.