Pru
Pru created The Retreat Yoga Studio and community to give people a place to land, to feel accepted and know they belong. A warm and inviting sanctuary where people feel safe and supported as they move, breathe, listen deeply and discover 'sanctuary within.' 
Pru is passionate about the body-mind connection, the whole person and their individual experience. In her mindful, embodied classes, Pru integrates functional movement, myo-facial release, somatic experience and psychotherapeutic practices with the tradition and philosophy of yoga.  Her classes are an exploration of self where people not only develop strength and mobility, they grow more understanding, acceptance and compassion for who and where they are, embodying the practice to feel good from the inside out. An eternal student, Pru is currently studying a Master of Psychotherapy and Counselling to fully integrate body, mind, heart and soul.
Through her trauma informed teachings students learn to regulate their nervous system, attune to their felt sense and connect to the wisdom of their body.  
Pru is warm and engaging, and through meditation, flow, yin and therapeutic restorative yoga, she invites students to be curious and kind as she supports them on their journey to strength, vitality, ease and well-being. 
Join Pru on the mat and welcome yourself home to body, mind, heart and soul at The Retreat.
Indi
Indi's relationship with yoga has evolved in a soulful direction over the past five years in particular. Initially curious to explore just the physical asana, she soon realised the textures and depth of which the practice could go. Time on the mat seemed to be time to practice new ways of thinking, moving, breathing and healing. Upon completing her first yoga teacher training in 2019, her love of eastern philosophy and her desire to teach was confirmed. Indi continues to practice, whether in studio or immersed in nature, as a special way to honour and embrace life's emotional experiences – in an embodied way. 
In her teaching she likes to explore different themes each week, sharing her ideas and insights, encouraging her students to join her in the noticing of sensation, moving with intuitive intention and integrating the practice into our lives beyond just the mat. Indi simply loves to share space and to connect with people through a yoga practice that is accessible to all. Through participating in further teacher trainings, alongside her current psychology studies, Indi values the balancing of eastern and western traditions. 
Emma
ALIDA
Having practiced Yoga for many years experiencing its many and varied benefits, Alida embarked on a Teacher Training course and life has never been the same. Coming from a corporate background, running her own business, a family with three teenage children, she lives and breathes yoga, mindfulness and loves to share the holistic benefits of yoga, meditation and mindfulness with those around her. Always continuing her enthusiasm with ongoing education and professional development, she has studied with many inspiring teachers in styles including Vinyasa, Yin and Hatha. Alida believes no one is immune to the gifts Yoga has to offer and she teaches from the heart, practicing unconditional love, acceptance and inner strength in us all.
Amber
Amber loves to share the freedom and inner light that yoga brings to everyone it touches. By exploring mindful movement and nourishing breathwork, she endeavours to inspire her students to find their own strength and vitality within.
After being a stay-at-home-mum and giving her all to her family, Amber sought a way to find inner balance and some space of her own. A re-discovery of yoga took her on a journey of healing and self-exploration. Craving more knowledge, yoga teacher training eventually lead her to teach and to share her experience in a fun and loving way.
In her spare time you'll find Amber off on adventures with her three young boys, sweating her way through a high intensity work out, or lazing in a hot bath with a good book.
Nigel
Years spent suffering with chronic back pain, acquired from an early obsession with body building combined with the physical strain of working in his family's orchard, eventually forced Nigel to seek out alternative solutions.
This prompted Nigel to view life from a different perspective leading to interest in metaphysics, meditation and Yoga philosophy. After a lot of soul searching and plenty of reading a chain reaction had begun which started to affect other areas of his life including giving up drinking, becoming vegetarian and even switching up careers from real estate into something more aligned with his soul's purpose. Discovering the holistic benefits and healing properties of daily yoga, has ultimately led Nigel to becoming a yoga teacher and to support others on their own journey of self-discovery.
Ling
Ling's yoga classes are particularly grounding. Her approach is to empower personal practice, making deep connections and coming to yoga with enjoyment from the heart.
Ling teaches intuitively and adapts various styles to suit the students and energy at the present moment. Movements are deliberate, mindful and pulsate with subtle refinement.
She weaves life lessons and stories into yoga practice and is known to be cheeky yet nurturing. At present, her biggest yoga teacher is life with a toddler (!).
Ling teaches because she loves sharing what she loves.
Amanda
Amanda took up her first yoga class 10 years ago and knew that it would never be her last. Amanda fell in love with how she felt after a yoga practice, so strong, flexible, confident and compassionate towards herself. Amanda has completed a 1000 hour advanced yoga teacher training program in 2013 at VIYETT (Victorian Institute Yoga Education Teacher Training). She is certified a yoga instructor and has been teaching full time for over 6 years, Amanda enjoys teaching an energetic Vinyasa flow, blissful Yin practice and engaging teen / kids yoga classes.
Amanda see's her yoga practice as an essential part of life. Through yoga, you develop an intimate relationship with our body, mind and spirit. Her wish is to encourage everyone to begin their practice and open themselves up to the possibility of change in their lives on and off the mat. Amanda brings a sense of humor to her classes to let students know that a yoga practice is a fun and a valuable experience while exploring the possibilities of yoga to improve your health and well being of mind, body and spirit.
Off the mat, Amanda enjoys travelling the world, exploring new beaches, cultures and people, plus sourcing out tropical locations for upcoming yoga retreats. While at home is a friend, sister, aunt & alchemist, blending organic essential oils for self healing, positive vibes & being a divine goddess.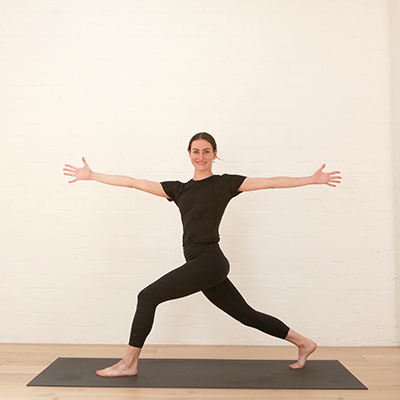 Isabelle
Isabelle is a professional contemporary dancer, choreographer, and passionate yoga teacher. A Sagittarian daydreamer and eternal optimist.  She's been dancing, performing, and moving her body into all sorts of shapes since she was a kid. Isabelle had practiced yoga for many years before she truly noticed it's magic! She completed her Vinyasa yoga teacher training in Rishikesh, India, and Yin yoga training here in Melbourne. "Yoga has taught me to treasure myself, to listen to my body, and has helped me to find more space and peace within. I love to hold a space for individuals to delve deeper into themselves; fostering a practice that extends beyond the mat."